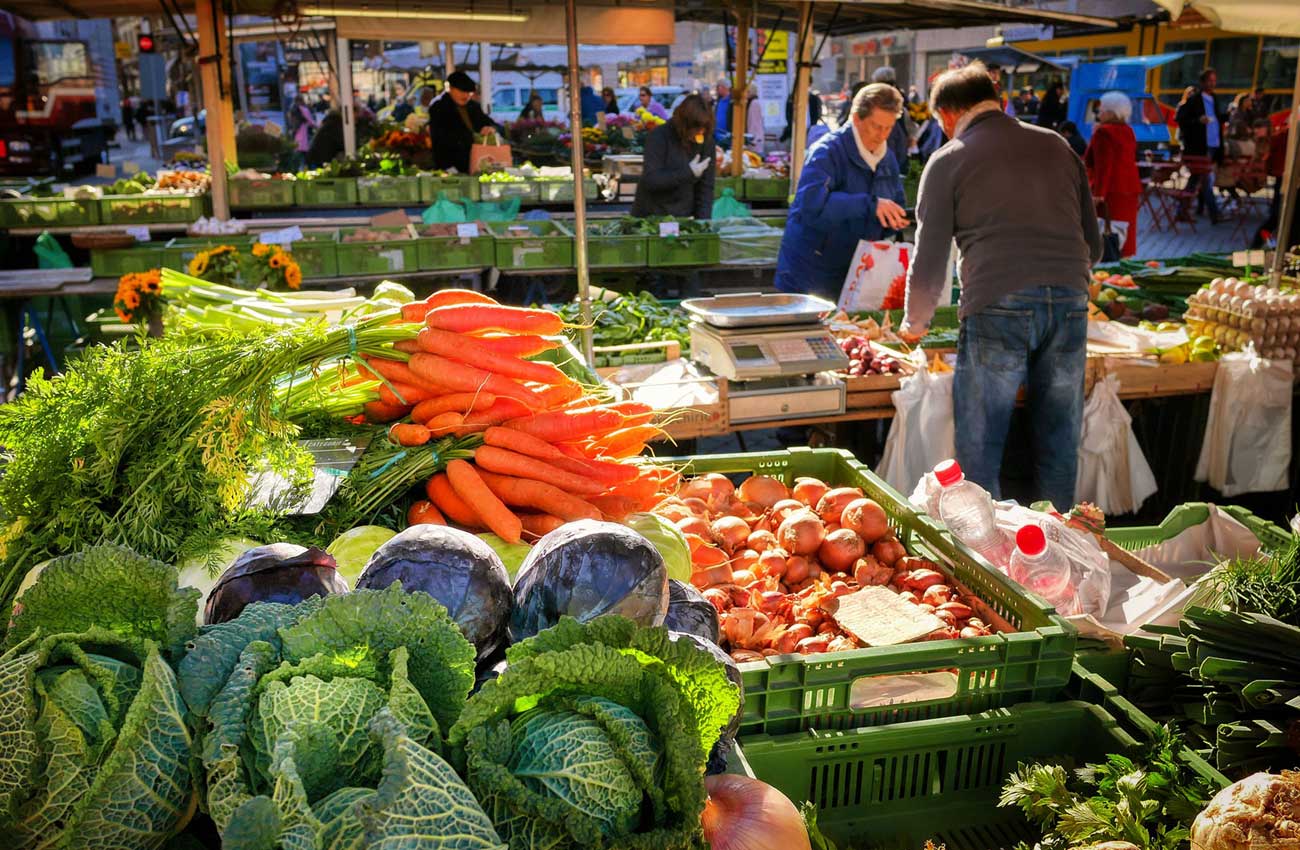 Local markets
Taste local Breton products in the local markets.
T
out au long de la semaine de nombreux marchés sont organisés aux alentours d'Erquy. Spécialités Bretonnes, produits locaux ou encore produits artisanaux, nos maraichers et artisans vous font découvrir leurs savoirs faire en vente direct.
Erquy
Mondaysfrom5 p.m. to 8 p.m. – les Artisan'Halles – Night market in July and August, at Erquy. Saturdays: from 9 a.m. to 1 p.m. in the center. All year.
77 stalls, the market is divided into 2:
food along the stadium
the rest, rue du 19 mars and in the market place
Limited number of people in each part, an entry and a well-defined exit
Saint Alban
Wednesdays: from5 p.m. to 8 p.m., in Julyand August, at the Ferme du Pourpray in Saint-Alban
Sunday: Every morning during the summer period.
Pléneuf Val André
Tuesday: In the morning – All year round, in the village of Pléneuf
Wednesday: Evening – in July and August from from 5 p.m. to 8 p.m., Jardin de Julien in
Pléneuf-Val-André
Friday: Morning – All year round place de l'Amirauté in Val-André
Sables d'or les pins
Every Sunday morning in season (July and August) on the esplanade inopposite the Casino de Fréhel
Lamballe
Thursday: In the morning – All year round on the Place du Champ de Foire in Lamballe
A very important market, colorful and full of discoveries. It is the occasion to taste the traditional « galette-saucisse », flavored pancakes … and to meet local producers.
Saint-Cast Le Guildo
Monday: 8 a.m. to 1 p.m.

Thursday: 5 p.m. 11 p.m.
The uncondition alones come to buy local products: fish, seafood, vegetables, pancakes, dairyproducts, bread … In summer and until the end of August, tourists mingle with castins and guild oceans to do their provisions in these small markets sympathetic.
Matignon
Wednesday: from 8 a.m. to 1 p.m.
Every Wednesday of the year is the excitement at Matignon. The unpackersthrong and thousands of people cross paths. But it's the summer that the market takes on an extraordinary dimension with never less than 200 merchants in the various streets of the village of 15June to early September and over 300 in the heart of summer.
Moncontour
Tuesday: Evening – All year round, Place de Penthièvre from 4 p.m. to 7:30 p.m.
Every Tuesday at the end of the afternoon, local and organic producers are waiting on the Moncontour market (place de la Carrière), for youto of ferproducts of unparalleled quality and taste.
Plurien
Friday: Morning – In July and August, in the town of Plurien.
Market summer takes place in the town center of Plurien, food and craft local products.